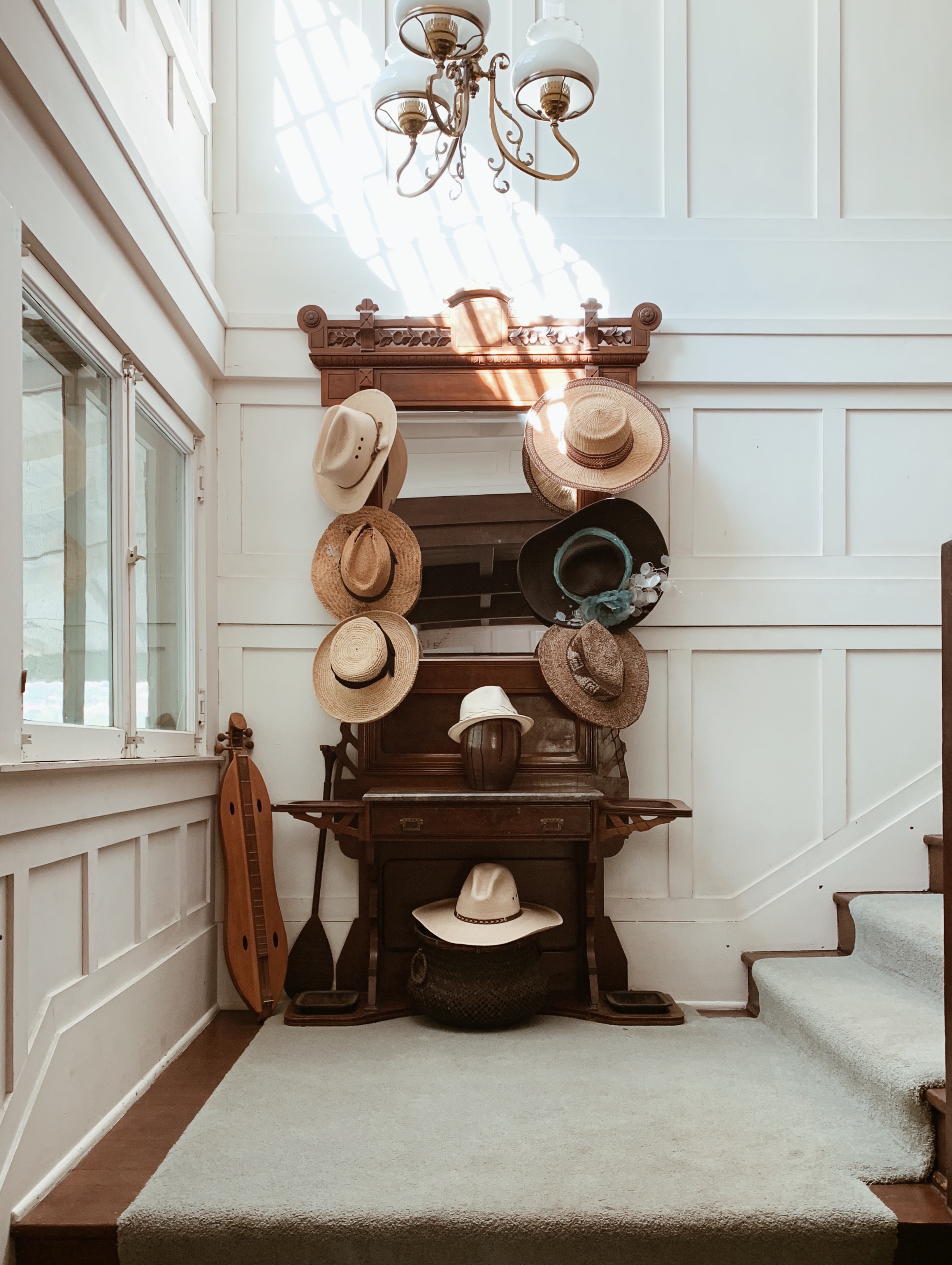 C H U R C H I L L F A R M H O U S E / Ojai, California
Come retreat with us to the historic Churchill residence in Ojai for a rejuvenating weekend of movement, creativity, and sisterhood. Our days will commence with morning elixirs and infusions, followed by Pilates, acupressure-infused yoga, and breath work. Daily workshops will include natural skincare blending, partner "mashing" for healthy fascia, and crafting with clay. No trip to the "Valley of the Moon" would be complete without adventuring into her hillsides of citrus, soaking in her natural hot springs, and enjoying her sweet vistas in all their pink glory. There will be plenty of time to relax in the serenity of our majestic farmhouse and take a dip in the redwood hot tub, as well as venture downtown to enjoy some of our beloved Ojai gems.
DATES: FEBRUARY 21-24
LOCATION: CHURCHILL FARMHOUSE
RETREAT INCLUDES:
> Three nights stay at the Churchill Farmhouse
> Daily movement classes / Pilates, yoga, resistance stretching, acupressure
> Natural skin care workshop / creating hydrating potions for both skin & body
> Guided hike in Ojai's scenic Topa Topa mountains
> A one hour integrative massage
> Wellness tote / skincare essentials + herbs + oils
> MEALS include:
- Thursday / welcome bites + dinner
- Friday + Saturday / light breakfast + lunch + dinner
- Sunday / light breakfast + closing circle lunch
PRICING: includes all that is listed above (lodging, workshops, meals, etc.) and all prices are per person
> LA GRANDE DAME: shared king bed $1200 reserved
> QUEENIE 1: shared queen bed $1000 / single queen bed $1400 reserved
> QUEENIE 2: shared queen bed $1000 / single queen bed $1400 reserved
> QUEENIE 3: shared queen bed $1000 / single queen bed $1400 reserved
> THE NOOK: single twin bed $1200 reserved
> THE BUNK ROOM: single cots $850 reserved
+ A $600 non-refundable deposit is required to hold your spot
+ Full balance is due by February 1, 2019
+ Airfare + transport not included — Ojai is located approximately 90 minutes from Los Angeles and 45 minutes from Santa Barbara. Book your flight to either destination: LAX or SBA, and plan on hiring a car for the short (and beautiful) drive to Ojai.
+ Retreat kicks off on Thursday afternoon — please plan on arriving between 3:00-5:00pm. We will close the weekend on Sunday around 1:00pm.
CANCELLATION POLICY: Your booking is secured with a deposit that is not refundable. Refunds for the balance payments vary depending on the timing of the cancellation request. Should you need to cancel with more than 30 days until the retreat date, you will be refunded 100% of the total amount (less deposit). Should you need to cancel within 30 days of the retreat date, 50% of the total amount (less deposit) will be refunded. Finally, under no circumstance will there will be any refunds given for cancellation requests made within 14 days of the retreat date. Exceptions cannot be made for any reason, including weather, injury/illness, or personal emergencies. We do not offer refunds or credit for a guest who fails to attend, arrives late, or leaves early. Naturally, no one books with the intention of canceling or postponing their retreat, but unexpected things do happen, so please consider purchasing travel cancellation insurance.